LAND YOUR DREAM ROLE
Landing a C-suite position is no easy feat. The competition is rough and the interview process can be quite daunting at such a high level. To stand out as the superior candidate, you will need to make your potential employer see that you will thrive in the role.
It's all well and good to be impressive on paper, but if you cannot demonstrate this to your interviewer, how can you secure that role?
With our expert CEO interview coaching, you can trust that you will get the practice and support you need to advance your career.
Ready to take advantage of our CEO interview coaching or

senior executive career coaching

? Book a free 45-minute initial consultation with our team today!
Hone your interview skills
Whether you've recently been let go or you're looking for a new challenge, we ensure that you are ready to secure the next big position of your career. Practice is the key to perfection and we equip you with all the executive interview skills and techniques you need to sharpen.
While you may be good at what you do and at selling your brand, you may be less experienced at selling yourself. This is something that many of us – and many executives – struggle with; after all, we don't want to come across as arrogant. There is a fine line you will need to walk and it can be quite difficult to manage without the proper training.
Whether you are looking for a C-suite role or senior leadership position such as a vice president, managing director, or chairman, we can ensure that you have everything you need to succeed in your next interview. Rather than giving you all the answers, we develop your capacity so that you will always be able to give a stand-out reply to any interview questions asked
We help you to stand out amongst other executive candidates by selling your personal story and showcasing your talent.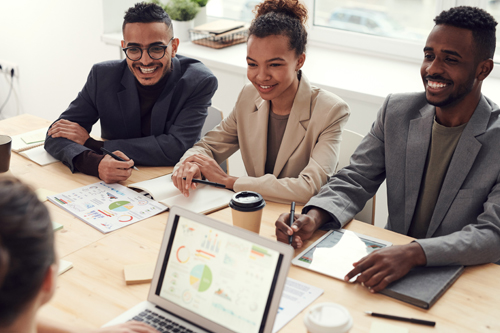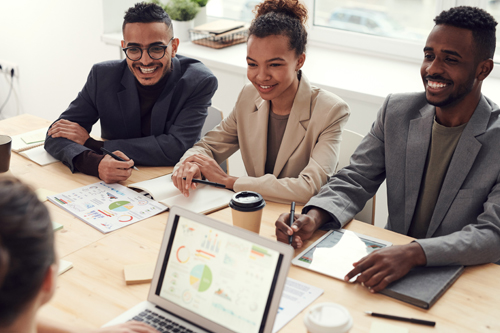 Our executive interview coaching services
Many of those who are at higher levels, such as C-suite employees and other senior executives, have not had to do a job interview in years and maybe a little rusty. Perhaps you started at a lower level and worked your way up the ranks, meaning that you've been at the same company for years now, or perhaps you've just been in your role so long that you haven't had to look for a job.
Regardless of your situation, we're here to help you with the job search process and ensure that you can compete with the other candidates. We have worked with clients with varying industry backgrounds and can provide tailored CEO interview coaching for any aspect you struggle with
With us, you will hone your ability to:
Demonstrate core competencies
Establish your personal brand and executive presence
Optimise your resume and LinkedIn profile
Impress potential employers and show them you're the right person for the job
Master body language and non-verbal cues
Answer even the toughest of interview questions with poise
Ask questions that will engage the interviewer
Negotiate job offers
We've helped hundreds of CEOs and senior executives interview with confidence, showcasing their expert knowledge and unique value proposition to their employers.
Why choose Inspire Tribe?
Apart from years of experience as executives and training at leading Australian corporations, we've cracked the code of EQ and are willing to share it with you.
As you probably already know, emotional intelligence (EQ) has often been identified as a prerequisite for success and leadership at any level of an organization, significantly higher up. Being able to genuinely understand yourself and others is a superpower in the corporate world and executive recruiters want to see whether you've got what it takes.
The best part is that EQ can be learned, or honed. Anyone can develop their EQ and learn how to take their leadership to the next level.
With our unique EQ code, we can help our executive clients conquer any emotional or relational challenge that may be holding them back and ensure they are highly effective in their interviews. Our system allows for rapid learning and transformation, allowing you to quickly pick up the interviewing skills you need.
FAQ
Below are some of the most common questions we get about our CEO interview coaching. If you can't find an answer to your inquiry, feel free to reach out to our team.
How do I prepare for a CEO interview?
Before your interview, you should ensure that you fully prepare for every eventuality. Conducting extensive background research into the company and several mock interviews is a must. Executive interview coaching is a great way for you to find out what you are doing right (and wrong) and how to impress your employer
An executive interview can be conducted either in person or via a video conference platform. You will need to double check the correct time of the interview, taking the time zone into account, and ensure that you are comfortable with using the technology.
What types of questions are asked in a CEO interview?
While it is impossible to predict the exact questions that you will be asked, there are a few interview questions you should be prepared for. These include things like:
Why did you leave your last job?
What is your management style?
How would you identify and attract top talent?
If you were chosen for this position, what would be your first priorities?
We also ensure that you are prepared to answer unexpected questions with ease and confidence – often, your interviewer(s) will try to catch you off guard to determine more about your personality and how you cope under pressure.
You can expect the interviewer to assess your ability to make tough decisions, to communicate and lead, to work with stakeholders, and more.
What does an interview coach do?
An interview coach is familiar with the interview process and helps clients practice. Of course, there is a difference between regular interview coaches and one who specialises in executive interview coaching. The latter is more familiar with the executive interviewing process and has likely been an executive themselves at some point in their career.
Our executive interview coach team have the experience and career expertise to give you the insights you need. This ensures that we can provide you with the level of executive interview training you need to succeed.
Get in Touch
Want to find out more about our executive interview coaching? Call us at 1300 663 003 to express your interest or reach out to us online now.