HELPING SENIOR EXECUTIVES FIND LEADERSHIP SUCCESS
You wouldn't have gotten to where you are today without your drive for success and constant self-improvement. You may have confidence in your skills as a senior executive but know that you can always improve your performance and are always seeking out new opportunities.
You want advice from the best of the best – someone who has achieved what you want to achieve in your career and who has the senior executive career coaching experience to help you get there. That's where we come in!
At Inspire Tribe, we help our clients to fine-tune their careers and meet their full potential. Our senior executive career coaching is tailored to you, giving you support in the areas you need and ensuring that you get the most out of your coaching program.
We understand that you have different coaching requirements that may not be catered to with regular executive coaching; after all, at this stage, your career pathway and development needs are far different than when you first landed that executive role. Our coaches have experience as senior executives and have worked with many senior executives over the course of their careers, giving them expert insight into the needs of our clients.
We can provide a range of career advice, including guidance regarding:
Career and professional development
Honing your executive presence
Work-life balance
Changing careers and re-entering a competitive job market
The challenges faced by senior executives
Regaining confidence after setbacks
Honing the performance of teams
Building better relationships and networking
Want to see how our senior executive career coaching program works? Call 1300 663 003 to book your free 45-minute consultation now!
What is an executive career coach?
An executive career coach is someone who is trained to help you achieve your business and professional goals through tailored development. A coach is often a person who has achieved what you wish to achieve in your career and who has the training to help you develop the necessary skills for your advancement.
While learning from other leaders in your organization and network can be a great way to gain certain knowledge, a coaching expert is equipped to help you identify your goals – often, they are not apparent at the outset – and develop strategies for achieving them.
Our senior executive career coaching team has been coaching leaders like yourself for many years now. By balancing personal perspective and expert knowledge, we are able to provide our clients with goal-focused career coaching.
Our clients come from a range of different backgrounds and industries, which has allowed us to hone our ability to tailor your sessions to whatever business you're in (or want to be in).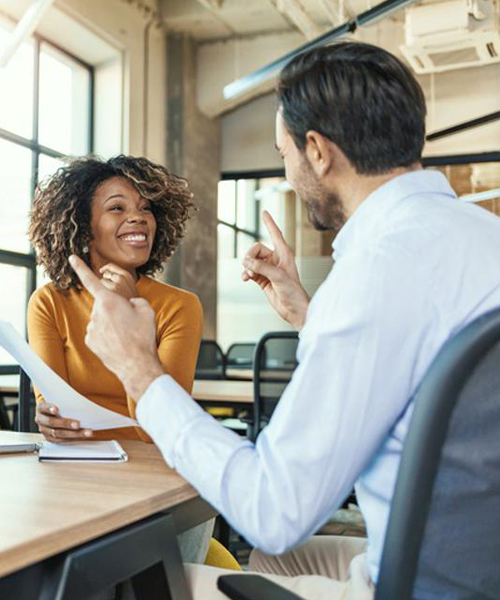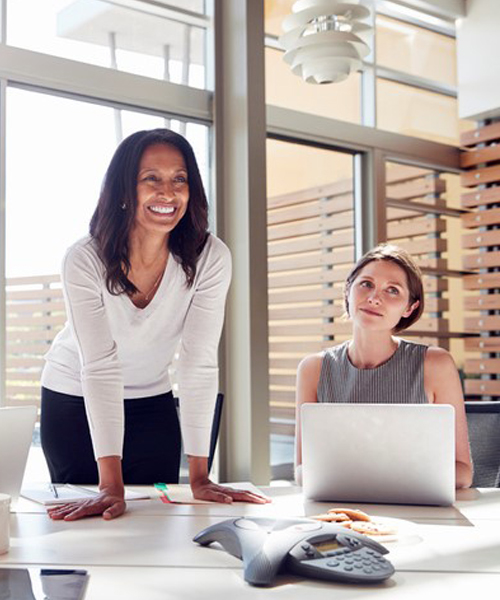 The power of emotional intelligence for senior executives
By this point in your career, you're probably well aware of the necessity of emotional intelligence (EQ) for leadership. Considered a prerequisite by many upper-level hiring managers, EQ is often thought to be an indicator of successful executives and high performers.
Emotional intelligence can be boiled down to a few essential skills: recognizing and managing emotions (impulse control), self-awareness of our strengths and weaknesses, self-awareness of the effect that our behavior has on others, appraising the social dynamics and emotions of others (employees, teams, stakeholders, customers, etc.), and influencing others. As much of the work that comes with senior executive positions revolve around people and presenting oneself, you can see why the EQ of a person is considered to be so crucial.
If you are looking to improve your EQ, we have good news for you! At Inspire Tribe, we've cracked the code of emotional intelligence, demystifying human behavior and utilizing EQ for our client's personal and leadership development.
Curious about our EQ Code? You can find out more here or book your free consultation with us now!
The coaching process
Even if you already have a career path in mind, life may have other plans. You may find that your career isn't going as you might have expected, that you need some help to boost your performance in your current role, or that you want to change course and go down a new road.
Each of our clients is on a different career path, meaning that each coaching program we create is different too. We spend the first session explaining what an executive coach is (and isn't), identifying your core values, and what you are hoping to achieve from the coaching process. From there, we come up with a set of goals and a tailored plan to help you get to where you want to be. Whether you simply want some career guidance or you're looking at a career transition, our career coaches will be able to meet your individual needs.
Each career coaching engagement is different, and you want someone who is right for you. That's why we offer a free 45-minute consultation where we explain the basics and get to know you. We only work with executives that we know we can help, but the coaching relationship is a two-way street and there are no hard feelings if you don't gel with our team.
At the heart of each of our coaching programs is our unique EQ Code, a framework that allows our clients to quickly shift their mindset to one that aligns more closely with their goals and achieve transformational change. During your free consultation, we go over the EQ Code and how it can be used to help with the challenges you're facing.
Benefits of career coaching
When we are in the thick of things, it can be hard to see clearly. This is especially the case with senior roles, where you are constantly working and are rarely able to take a second for reflection.
A coach can act as a sounding board to help you work through any challenges you may be experiencing in your role. As many high-level coaches have been executives themselves, they are able to share their experiences and expertise, giving you insights you may not have thought of before. This can be about anything: management styles, building relationships, strategic planning, influencing others, and any other aspect of an executive career.
Apart from new perspectives, our senior executive career coaching experts can also equip you with new strategies to support you on your journey and hone your skills. Sometimes the greatest obstacle in our way is ourselves, whether this is a weakness of ours or simply a lack of clarity. With an executive coach in your corner, you have the power to take your career into your own hands and become the leader that you always wanted to be.
Executive coaching for career transition
You may be at a stage in your career where you feel it is time for something new. Whether you've reached the pinnacle of a business as a C-suite executive or you feel you've been in your position for too long and are stagnating, we can help with your career transition and help you determine your ideal career path going forward.
Whatever your career goals, we give you the tools needed to navigate an increasingly challenging job market, determine where you want to go with your career, and how to get yourself there.
We know that a career transition can be daunting, but we are here to support you every step of the way and help you find the dream role you've been waiting for your whole life.
What Does a Leadership Coach Do?
A leadership coach has a single goal: to help you become the leader you want to be.
Usually, your coach will be a person who has accomplished what you have. They may have served as a business leader at some point in their career, a business owner, or specialise in leadership development. Regardless, you'll want to make sure that they have the credentials to help you achieve your goals and enhance your performance.
We help you discover exactly what it is that you want to accomplish as a leader and provide fresh insights into your leadership abilities. For maximum impact, we usually create a program that will last a minimum of six months, ensuring that you get the most benefit from coaching.
With our added EQ factor, our coaching sessions are designed to give you everything you need to achieve success.
Preparing you for your next role
Whether you have been let go or you've made the choice to go in a new direction, our executive coaches can help prepare you for your job search and the inevitable skills you will need once you land a role. This includes things like:
Crafting a CV and LinkedIn profile
Honing your executive interview skills
Presenting yourself as the superior candidate
Professional and leadership development
And more!
Looking to shake things up and go down a different road? Our career transition program will give you everything you need. Reach out to our team now to get started!
Get in touch
Want to find out more about our career coaching for senior executives? You can give us a call at 1300663003 or reach out to us online today!.
Book a complimentary 45-minute team building workshops melbourne & executive coach melbourne session with us today and we'll go over our plan to help you create the life you've always wanted.