How we help
We help embed a sustainable framework that transforms your people. We provide the tools and methodology on 'how to' cut through internal and external people biases, the disrupter to progress and growth.
When a leader can objectively observe and understand their own motivation and pattern of behaviour, they are equipped to challenge assumptions and start to push beyond their own intellectual and emotional comfort zones. This change is the key to shifting unconscious habitual patterns (bias) which cause the people 'glitches' that stifle progress and frustrate growth.
Our secret sauce? A radically simple and proven emotional intelligence framework we call the EQ Code. The EQ Code incorporates symbols as an intuitive and easily embedded foundation of emotional evolution (mindset).
The EQ Code incorporates an effective communication code to cut through, people bias, diversity friction and politics. Tough conversations that might usually be avoided are replaced with open and curious discussions. Ans collective cooperation, strong leadership and team alignment all become easy.
How can we help you be more successful?
Mentor Leaders
There is nothing more powerful than leadership by example. Better leaders inspire better results.
This program helps to energise and inspire a unified purpose across your organisation. Increase the effectiveness of your leaders and their teams. Embed a working philosophy and a behaviour pattern that will be willingly adopted by the wider organisation.
Develop Teams
A team's ability to work collaboratively and synergistically are the key to a company's success.
Maximise the collective intelligence of your people to create energised teams that perform with mutual trust and respect. We help embed a sustainable framework and provide the tools to cut through internal and external people biases, to deliver successful growth.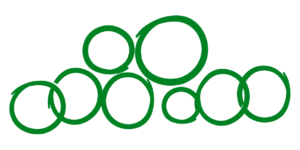 Improve Organisations
Companies with a strong culture outperform their competitors and deliver strong results. The difference – the right mindset.
Have your people show up, willingly contribute and focusing on collective outcomes with ease. This program unlocks hidden opportunities for innovation, growth and performance – many people speaking with the one voice without distraction.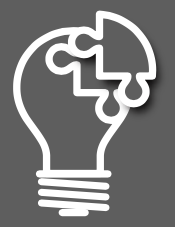 Problems we solve
There is only ever one real business issue to solve – people problems (mindset)!
A company's success is the result of their business strategy combined with the people skilled to deliver outcomes. Organisations that consistently outperform and deliver high quality results are organisations that have expanded their people's Mindsets.
The EQ Code resolves the problem at the core of any issue – the human bias that causes misalignment. Once this bias is gone, business transformation becomes effortless. It's that simple.
Our clients enjoy a people ready framework that supports personal, professional and team-based transformation to deliver long term competitive advantage.
We help to expand individual people's mindsets for greater collective business success
A tribe of experience
Inspire Tribe founders Nikk and Yolande Hughes have a proven track record working with committed entrepreneurs and organisations to achieve some outstanding results.
No business or team is too large or too small, having engaged with national organisations such as NAB, Telstra, Bosch and Citrix as well as an extensive range of SMEs or growing franchise operations.
The programs are logical, easy to implement and provide participants with deep personal insights into themselves and their leadership styles. The outcomes include increased critical thinking, enhanced resilience, improved levels of engagement and expanded levels of emotional intelligence.