EMPOWERING STARTUP FOUNDERS
A startup is only as successful as its leader. If you want to ensure that your company can perform and achieve your business goals for years to come, you need to invest in yourself first.
Some of the most successful CEOs have undertaken coaching at some point in their journey. Apple, Pepsi, Google, Microsoft, and more – all the founders of these companies have embraced coaching as a way to overcome the challenges of the business world and establish themselves as a force to be reckoned with.
Whether you want to make more money, improve your relationships, or focus on something else, we can help you overcome the challenges of the entrepreneur life. If you feel that you're ready to unlock your potential and create abundance for yourself, now is the time.
Whether you want help to improve your skills as a leader, face the challenges that come as your company grows, or simply want the advice of an experienced startup founder, we can help. Countless other founders across Australia have joined the Inspire Tribe's startup CEO coaching program and unlocked their leadership potential – will you be next?
Ready to get started? Call 1300 663 003 to book your free startup CEO coaching and top CEO coaches consultation with us today!
When do I need executive coaching?
Whether you're in the early days of your startup or you've been at it for a while now, every business owner can see some value from executive coaching. No human, no matter how great their charisma and business sense, has something to improve on if they want to be an effective leader.
Of course, there are certain times in the lifespan of your startup when you may need more help than others. Ask yourself:
Are you unsure of the next steps you should be taking?
Do you feel lost, alone, or isolated in your position as a CEO or founder?
Is there a particular skill set you want to develop?
Is there a particular goal you want to achieve?
Do you want to be able to inspire your team to reach their full potential?
Do you want to take advantage of a coach's knowledge for your company?
If you answered 'Yes' to any of these questions, you may benefit from the coaching relationship. Our coaches will tailor your startup CEO coaching sessions to focus on any specific areas you've identified and clarify what steps need to be taken to help you improve.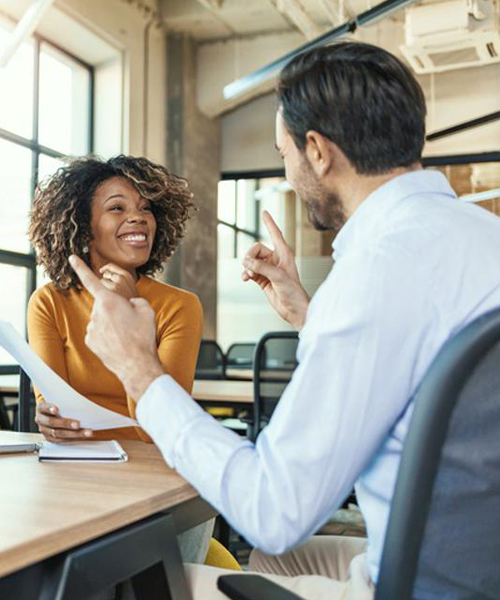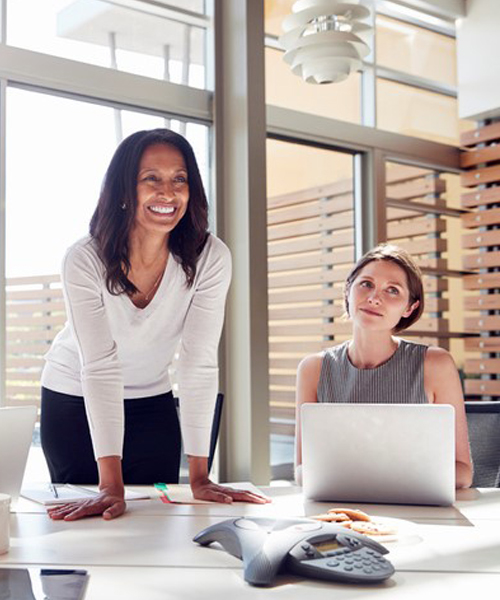 Who are you accountable to?
While being the CEO of your own startup is great for personal freedom and pursuing your passions, it can be hard being at the top.
Whether you're just out of school or you've been working a job in the 9 to 5 realm for years, you're probably used to having someone who oversees your work and keeps you on task. Even if you are a co-founder, chances are that the other founders of the startup are just as inexperienced or may feel uncomfortable about broaching certain subjects. This means that certain areas that we need to improve on are left unchecked, which can in turn have a negative impact on our team and company as a whole.
It can help to have someone to answer to, someone who cares about our progress and wants to push us forward, someone who can see past our blind spots and call us out on them. A startup CEO coaching experts can push us out of our comfort zone, give us an objective view on our situation and help us to focus on what it is we really want. Through these conversations, a coach can guide us towards our goals and give us the training we need to put them into practice.
If you want someone who can help you reach your full potential as a leader and keep you on the right path, our startup CEO coaching program is perfect for you.
Supporting you in your journey towards success
The startup world can be rough. According to the Australian Bureau of Statistics, over 60% of small businesses and startup teams fail in the first three years. There are a few common pitfalls: poor market research, an unsuitable business model, mismanagement, infighting between co-founders and poor cash flow.
If you want to avoid the growing pains that cause so many startups to falter, consulting someone who has been in your shoes is the best way forward. By streamlining the trial and error process that so many founding teams struggle through, you'll be on track to success far quicker.
Startup CEO coaching is a safe space for founders to talk through any problems they may be experiencing and work with their coach to find a solution.
We can help with a number of areas: business development, leadership skills, decision making, cultivating effective relationships, building high-performance teams, creating a strong workplace culture, dealing with the challenges faced by startup CEOs, and other areas of your life in need of coaching.
Want to see whether an executive coach is right for you? Book a free 45-minute session with us now!
Meet our executive coaches
Our CEO coaches have first-hand experience as the founders of high-performing companies and have been helping executives and CEOs to perform their best for years.
Nikk Hughes, the co-founder of award-winning brokering company Vision Finance, is able to provide personal insight into the startup journey – from the early stage of development to success.
Yolande Hughes has worked as a corporate coach in Sydney and Melbourne, helping to develop the leadership potential of countless senior employees.
Why our tribe?
When you join the Inspire Tribe, you'll get access to all the training and support you need for your startup journey. With our expertise in emotional intelligence and the ins and outs of startups, you can be sure that you'll get the best value for your money.
Your coach will adapt your sessions according to what skills you're hoping to build: whether you need a leadership coach, want to focus on growth or how to create a strong workplace culture, we can help. Your coaching program is completely tailored to your needs and goals, meaning that no two of our clients go through the same coaching process.
With our patented EQ Code serving as a basic framework for our sessions, we can speed up the process and help you learn far quicker than with any other coaching group.
Get in touch
Want to find out more about our startup founder coaching? Call us today at 1300 663 003 or reach out to us online now – we'd love to hear from you!