OPTIMISE TEAM PROFORMANCE
You've got a group of talented people who have come together, but you aren't seeing the results you've hoped for. On an individual level, you have the right skills, but something isn't quite meshing.
If you're looking to build high-performing teams, you need to build trust first and ensure that everyone is on the same page. Effective collaboration only comes when a team knows they can rely on one another, bounce off each other's ideas, and leverage each team member's unique strengths and knowledge. You may have tried team-building activities or retreats, but to truly create a driven and highly motivated team, you need to invest in proper team development coaching.
Whether you're establishing a new team or are trying to hone the performance of an existing one, an Inspire Tribe coach will be happy to give you some pointers on how you can develop your team and achieve the level of performance you expect from your employees. With our unique EQ code and years of coaching expertise, you can trust that you are in the best hands with us.
Want to see how our team development coaching can set your people up for success? Book your free 45-minute consultation with us today!
How does our team development work?
Over the course of your team development coaching sessions, we will assess your team as it stands, help you define clear goals as a collective and devise a plan that will have you moving in the right direction to see continuous improvement in the future. This involves:
Assessing each team member's strengths
Assessing any problem areas or barriers to teamwork
Determining which objectives you want to focus on
Defining each person's role within a team
Establishing a sense of mutual accountability
Establishing a greater understanding of other team members
Improving the team's ability to effectively communicate
Each team coaching plan we develop is unique to the context and needs of your team, allowing us to provide relevant support that addresses your challenges.
Want to find out how we can tailor our team development coaching to improve teamwork in your organization? Call 1300 663 003 to speak to an Inspire Tribe coach now!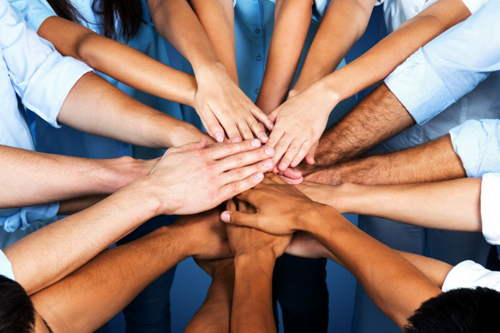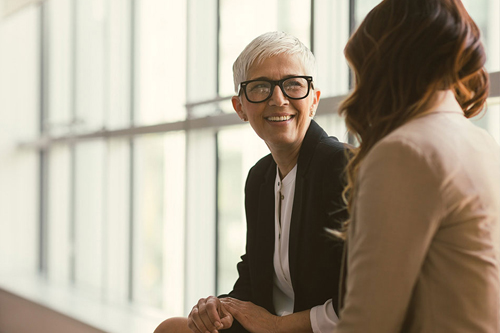 Building a psychologically safe workplace
One of the most important aspects of team effectiveness is psychological safety. This refers to a team environment in which every team member feels comfortable enough to take risks, discuss their opinions, and express any concerns they may have.
In other words, they feel as though they can fully be involved in a group without holding themselves back due to fear of ridicule and other social or workplace consequences. Teams that cultivate a psychologically safe environment often demonstrate increased trust, engagement, and productivity, as well as greater levels of innovation.
So how can you build psychological safety in your teams? The answer, perhaps paradoxically, is to build a better team.
One of the most important ways that leaders can create a psychologically safe environment is to create what is referred to as a positive team climate: a team that values the contributions of each of its members, cares about each person's wellbeing, and where each member feels as though they have some control over the direction of the group. However, in practice, few leaders and managers are actually able to lead their teams in this manner.
We help our clients by assessing your team's environment and ways your team leader can adjust their leadership style to support teamwork and collaboration. By taking this holistic view, we can ensure that any progress teams make is not undermined and that team performance will continue to grow.
Why Inspire Tribe?
With so many options for team development out there, why choose to go with us?
Experienced coaching team
With an expert coaching team at your disposal, you can be sure that you are getting the best training and support. We've refined our team development coaching skills over years of working with some of Australia's most successful organizations and internationally renowned businesses.
Our EQ expertise
Emotional intelligence is the key to better communication and collaboration. When team members can understand their own emotions, regulate them, and empathize with the needs and emotions of the other members, they are able to work better with colleagues.
Our unique EQ Code forms the basis of all of our leadership, executive coaching, and team development programs, allowing us to help our clients master their mindsets. As Australia's leading experts in Scalable Emotional Intelligence Frameworks, you can trust that we have a solid understanding of what it takes to quickly see change.
Learning tailored to you
We can tailor our team development coaching to your specific team and any challenges you may be experiencing; after all, each team dynamic is different. Our coaches can accommodate any focus you choose and will work with you and your team to develop a list of priorities.
More about our team coaching
Below are some of the most common questions we get from prospective clients looking to find out more about our team development program. If you don't find an answer here, we're happy to go over any and all questions you may have about team coaching during our free consultation session.
What is the team coaching process?
The team coaching process is quite similar to what we do with our individual clients but on a group level. We focus both on your team members themselves and on the group as a whole, allowing us to gain a clearer picture of the challenges facing your team and the best way to coach them through them.
What do team coaches do?
If you've ever seen a sports movie, you know the power of a good team coach. You want a person who can bring everyone in a group together, find out what works and what doesn't, and improve your performance to help you to win the big championship against all the other teams – or, in this, case, achieve your business goals.
A good coach will be able to leverage the strengths of a team, give them tools to manage any weaknesses or challenge areas, and help them find the motivation they need to boost their performance.
What's the difference between team building activities and team coaching?
There is a difference between team building and team coaching. The former is often used to help teams get to know each other better and is a special one-off occasion, often implemented to boost team morale and communication. Team coaching, on the other hand, is a more comprehensive solution for building high-performing teams, focusing more on identifying any inhibiting factors such as team dynamics or team relationships. This program may include regular sessions over several months, aiming to enhance your team's effectiveness.
Does team coaching work for remote teams?
Our team coaching program can be delivered either in-person or virtually, making it ideal for remote team members. Team development is probably even more essential to build trust between virtual team members due to the challenges that come with working remotely such as communication problems.
Get in Touch
Want to find out more about our team coaching programs? You can speak to one of us today by calling 1300 663 003 or reach out to us online!.
Book a complimentary 45-minute professional mentoring Melbourne and life coaches Melbourne session with us today and we'll go over our plan to help you create the life you've always wanted.