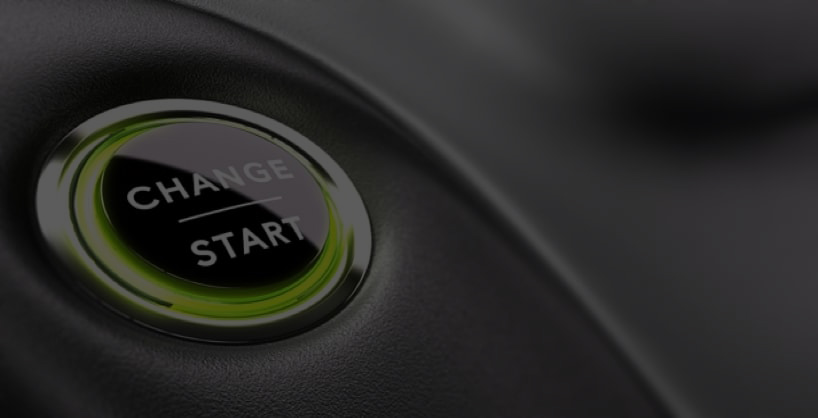 TEAM DEVELOPMENT PROGRAMS
"The heights reached by a team will be determined, first and foremost, by the foundations of the leaders who guide them."
Nikk Hughes
FRAMEWORKS SUPPORT RAPID TRANSFORMATIONAL EVOLUTION
InspireTribe provides a unique 6 month learning experience for participants of their THRIVE team development programs.
As founders of The EQ Code, our program launches with the delivery of the EQ code using our unique emotional intelligence elements, frameworks and language. The EQ Code is then mentored using the frameworks and language which dramatically transforms teams in both their business and personal lives delivering long lasting stunning results.
INTERNAL WORK DELIVERS EXTERNAL RESULTS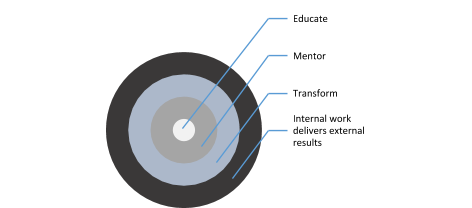 Educate: Delivery of The EQ Code, the elements and frameworks
Mentor: Laser sharp mentoring insights using the frameworks and language of the EQ Code allows rapid internal development and evolution
Transform: Unique ongoing transformation delivering lasting results
DELIVERING STUNNINGLY LASTING RESULTS
Ongoing improvements continue beyond the program as a new way of thinking is embedded and utilised in both their personal and business environment.
Our program delivers significantly enhanced development of key benchmark areas, which are self-awareness, decision making, personal responsibility and communication.
KEY INDIVIDUAL Benefits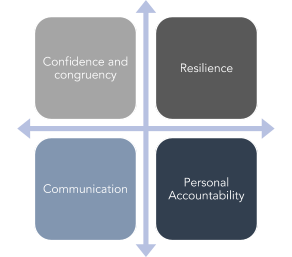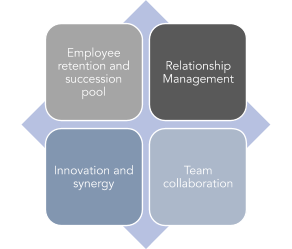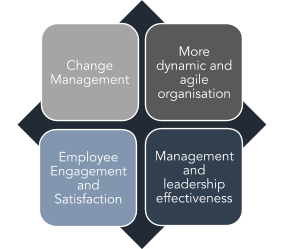 Our thinking level determines our profit level.
Limited thinking, limited profit.
Expanded thinking, expanded profit.
It really is that simple.
Mindset: the power to create rapid change
The art of business is relatively simple: combine a sound business strategy with the complementary skills of a team and the potential profit is set.  The difference between the business that succeeds, and the one that fails, will be the level of thinking of both the leader and their team.  The more expansive the level of thinking the greater the ability to actually access the potential profit.
ROI areas:
LEADERSHIP TEAM:
Often these individuals start from an emotionally intelligent base and they move to pattern based thinking quickly

Be less concerned about looking the part and therefore really showing up and leading authentically

Connect with and understand their own AND others feelings and points of view more easily




Softening the strong thinkers and making the strong feelers more logically robust

Deeper connection = superior collaboration and more synergy

Talk about Patterns – Less fluff and more traction & far more strategic thinking
IT TEAM: 
This group learns slightly more slowly BUT once they've learnt the learning is deep

They are generally engaged learners as they crave the ability to connect – they've just never learnt how!

Increased connection with self – softer presence with others

More flexibility in day to day thinking

Even better coding skills as they become even more open and intuitive when in this space
SALES TEAM:
This group generally thrives on the "patterns" aspect as they can see this in their clients




That understanding allows them to see their internal patterns more quickly and easily

Improved certainty means increased willingness to proactively guide others (which potential clients love)

Average sale people will have the potential to significantly improve by becoming more certain in themselves

Top sales performers will be able to more strategically unpack how and why they are good and they generally significantly are more engaged again
CROSS SILO COLLABORATION:
The core of our material is getting curious about White when we are at Black – and this is the key to team members from different departments being open to hearing each other.