InspireTribe launch new all Male Mindset Group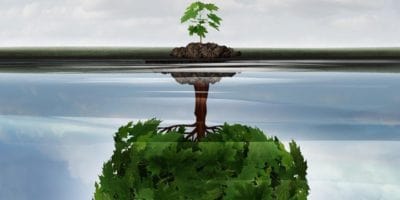 **SEEKING MALES***
InspireTribe has started a Male Mindset Mentoring Group… called "Raising the Bar"
We are excited to announce the introduction of Raising the Bar designed specifically for men.
Our women's group InspireTribe Connect has been running for the last few years and has built up a strong community of like-minded women who come together to Connect, Inspire and Grow.
Raising the Bar has been introduced due to popular demand for guys who are more than average, and wish to be challenged and grow in a supportive environment.  Come be amazing, be strong and join like-minded guys who want to see results in their LIFE, BUSINESS and RELATIONSHIPS!
The group will compliment our 1:1 mentoring program and provides a lower cost alternative, that allows guys to learn skills that will move them to the NEXT LEVEL and beyond.
So, if you are a guy we invite you to check out the feedback below and the try a session out for yourself…
Date:  FRIDAYS – 15 Sept, 13 Oct, 17 Nov, 8 Dec
Time:  7.00am – 9.00am
Place:  Mount Eliza
Cost: At this stage, NOTHING! (Just pay for your own breakfast)
To express your interest in attending, please email us with the subject line "Raising the Bar".  Challenge a friend to come to. Upon registration, location details will be provided. Registration will be available via our Upcoming Events page prior to each event.
Here's what the guys that came to our information morning on Friday said about that morning….
"Loved the structure – great way to avoid whinging and getting to the real stuff."
"The value was EXTREME for me! I don't know how long it would have taken me to land on my real issue without this framework."
"Profound insight cut to the core of an issue I've had for years!"
"Expectations were absolutely exceeded!"
"A structure where I can talk about 'me' for short bursts without judgement."
"It was so much easier than I thought  to be open."
"So pleased I could draw paraells from other challenges in my world when I worked within the structure provided, so my insights were multiplied."
"Whilst listening to others talk it gave me the space to learn about myself!"
"I felt freedom in the framework you outlined and I got what I needed."
We'd love to see you at the next one!
With warmth,
Nikk and Yolande
To find out more about shifting your mindset, visit www.inspiretribe.com.au. You'll also find a full list of previous blogs and newsletters to help get you moving in the right direction.
Create true power with 1:1 Mentoring & Mindset Coaching.
Accelerate your business results with Business Coaching.
Elevate your team with Corporate Mentoring & Coaching.
Get back on track with Life/Personal Coaching.
If you have a friend/partner who would benefit from mindset coaching, go ahead and forward/share this today.
If you would like to know more about working with the InspireTribe team, go ahead and Contact us today. We would love to hear from you.
.