Three LIFE CHANGING insights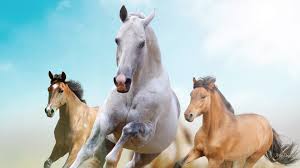 No 1: The only dumb question is the unasked one
As a youngster, I was crazily competitive.  And I was pretty smart but far from gifted. These days I'd say I'm gifted in a few areas. The first: I'm gifted at asking the dumb questions.
This started as a workaround. The theory was to ask enough questions that I'd eventually end up looking intelligent. It wasn't a foolproof strategy… if I was knowledgeable, I would know a whole lot about everything. I don't.
Ask me a general knowledge question and you'll likely get a smile followed by "I have no idea".
Ask me about current affairs, politics and a whole bunch of other topics that don't float my boat and I'll quickly admit to having a very blank slate.
But ask me something about personal success, leadership, fulfilment and anything else to do with what makes people tick, and you'll see I'm highly intelligent… heck, I may even look "gifted" to someone who hasn't spent the 15,000+ hours that I have learning about personal development.
So, be willing to ask dumb questions, and lots of them if you need to. As you'll eventually become intelligent in any area that interests you!
No 2: Repetition is the mother of skill.  Tony Robbins
Ohhh my goodness this is a good one! This statement is the key to understanding yourself and to creating a successful life.
Why? Because the creation of an amazing life comes down to applying simple principles very deeply.
I spent 15 years looking for a magic pill: The one thing that would be big enough and important enough to shift my life.  And the search made it abundantly clear to me that the things that see us making massive shifts in our life often appear to be too small and too simple to be worthwhile.
And even when you do recognise the wisdom that's held within their simplicity, consistently applying the same simple principles can prove to be tricky when we're constantly facing distractions in our insanely complex world.
So, if you hear something that seems amazingly simple and feels like it could be important, be open to its power and be willing to listen to it again and again. Because, as you grow, the same words will resonate differently. They'll grow with you and become pillars within you.
To speed up your growth, be open to talking about the same principles with different people or even the same principles with the same people, at different times.  Every time you talk about them, you'll feel into the strength of their simplicity at a much deeper level.
– You'll feel more certain about the wisdom within you.
– You'll feel more certain about yourself.
– And then you'll be able to act with certainty… and that's one of the primary keys to success.
No 3: You are 100% responsible for your life   Jack Canfield (Chicken Soup for the Soul)
The only thing holding you back in your life is you.
Ouch.  Too direct?  I hope not, 'cause it's true.
So if you're not exactly where you want to be, working with the people you want to work with, at the times you want to work and in the locations that you want to be in, then you need to change yourself before any of that outer world will change.
To see the truth of this, imagine if Richard Branson was to step into your body and take charge of your life for a year.  He would have access only to your contacts and would start out in your current role/business.
Would the mindset that he's created see him creating a different reality to you in 12 months time?
Of course the answer is a "hell yeah!".
But here's the thing.  You don't need to have Richard Branson come into your body to take your life to the next level.  You can do that simply by shifting the way you currently think.
Discover and eliminate some of the unconscious patterns of thought that hold you back, and replace them with new patterns of thinking that will see you becoming more expansive, embracive and evolved – consciously initially and then unconsciously if you apply the "repetition is the mother of skill" insight!
The best bit is that no matter what, YOU are totally responsible for where you take your life and where you don't take it.
---
SPECIAL OFFER
If you'd like to see how quickly you can shift your thinking,
book a 15 min Accelerate Session with Nikk Seagren by clicking here...
A recent testimonial from one of the sessions:
"I discovered Nikk Seagren through her involvement in an online Reboot Programme where Nikk's presentation really resonated with me. I enrolled for a 15 minute Acceleration session.
In the Acceleration session Nikk challenged me to begin the process of examining where I am now and where I would like to be. I was impressed with Nikk's ability to listen and guide me in such a short session. 
 In the second session (the Strategy Session), Nikk detailed the program for 1:1 Mindset Coaching and was clear on the investment for this program.  I have received no pressure to engage in coaching and I feel confident that the ball is in my court.  
The Accelerate session initiated a process of self-examination and has confirmed to me that the coaching process would be of value to me when I am ready.
 I have been impressed by all contact I have had with Nikk and the Inspire Tribe team. Thank you."  Barbara Scarfe