What Is Relationship Coaching And Why You Should Consider It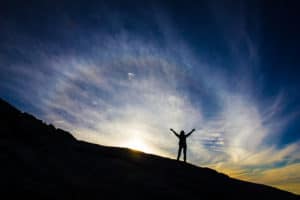 Intimate relationships are probably one of the most intense and important relationships in every human being's life. A successful relationship can make a human being feel fulfilled, resulting in confidence and happiness overspilling into all aspects of their lives. Similarly, a broken relationship can result in devastating consequences for all involved. 
It is inevitable that internal and external issues will surface from time to time that mean that your relationship needs extra care and attention. While some bumps in the road will pass with little effort, others may require more investment in the form of emotion, presence and time. You may also require professional services for guidance on how to identify and resolve major issues. Read on to learn more about relationship coaching and why you should consider it:
What is relationship coaching?
This service is designed to help couples identify any critical negative patterns within their relationship. The process is designed to help regain emotional maturity as your professional counsellor works with you to create strategies to overcome your issues. 
Through relationship coaching, you can work together with your partner to rebuild your relationship by ensuring that you listen to each other, and acknowledge any unspoken or brewing issues. It is a safe space to share and voice your fears, concerns and needs. Relationship coaching can also help you communicate better and share your boundaries as an individual. Ultimately, if you are in a rocky place, then through relationship coaching you can decide on how to move forward as a couple. 
Why should you consider relationship coaching?
If you once loved your partner and are now unsure about your feelings then relationship coaching can help you get to the bottom of this. In addition, if you are experiencing a lack of intimacy between you and your partner, or you are exhausted from constant arguing, then relationship coaching can highlight the issues and help you address them. 
If you are experiencing issues in any of the common areas below within your marriage or intimate relationship, then relationship coaching is something you should consider:
Uncertainty about the future

Childhood trauma affecting your present relationship

Lack of physical intimacy

Past abusive relationships

Extramarital affairs

Controlling behaviours and verbal and emotional abuse

Navigating related relationships such as stepchildren or in-laws

External issues such as eating disorders, gambling or alcoholism
Summary
Navigating an intimate relationship through turbulent waters can be distressing and confusing. You may find that you and your partner cannot agree on what the issues are in order to start healing together.  Whether you are facing internal issues such as childhood trauma or external issues such as gambling and drinking that are affecting your marriage, relationship coaching can help you understand your thoughts and feelings, listen to your partner's needs and concerns, and help you decide on the best strategies for healing and development. 
InspireTribe founders Nikk and Yolande Hughes are experts in the field of conscious acceleration and are passionate about mindset and the massive impact that small, critical shifts in thinking can create. Get in touch today to arrange your first consultation to embark on your journey to a happier and healthier relationship.