Chaos to Calm Breakfast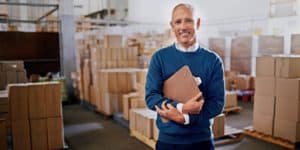 You are invited to a networking event with a convenient twist.
Date:  Tuesday 28 November 2017
Time:   7.30am start (till 9.00am)
Venue:  Audi Melbourne Centre,
501 Swanston Street, Melbourne
THE MAJORITY…
Business owners are often time-poor, stressed about cash flow, and can think about their business 24/7.  They often feel isolated from discussing their work issues with colleagues, the board or their partners.  Some have anxiety and sleeping problems, and most feel they're not spending sufficient time with family and friends.
And, based on industry research, the majority are working "in" the business with no real roadmap for realising it's value.
Use this event to make sure you're NOT one of the masses.
Come to meet others who are proactive about creating a business that works for them and get an insight into how to shift your thinking in the critical areas of your business (and life, too!).
Go from chaos to calm, from good to great, from isolated to connected… the choice will be yours!
Tickets:  Click here to register  
Includes light breakfast with coffee
Cost of $45 per head with proceeds donated to charity
Click here to view our full list of Upcoming Events.
Question:  Did you know it's possible to become the person who can achieve what you FEEL you SHOULD be able to achieve?
(We know this as we have a system that we guarantee).
Given that, what do you need to allow yourself to DO NOW in order to make that possibility a reality?
Can I suggest that you no longer dream or think about your future until you've taken that first step?
To find out more about shifting your mindset, visit www.inspiretribe.com.au. You'll also find a complete list of previous blogs and newsletters to help move you in the right direction.
Take the first step with Closing the Gap!
Create true power with 1:1 Mentoring & Mindset Coaching.
Accelerate your business results with Business Coaching.
Get back on track with Life/Personal Coaching.
NEXT STEPS
If you enjoyed reading this blog and have a friend/partner who would benefit from mindset coaching, go ahead and forward/share this today.
If you would like to know more about working with the InspireTribe team, go ahead and Contact us today. We would love to hear from you.
.