Innovation Alley: The perfect position for InspireTribe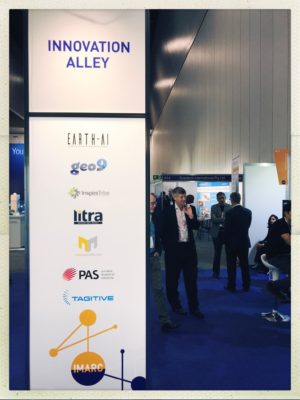 IMARC 2017
31 October – 2 November 2017
MCEC, Melbourne
We're enjoying meeting the 3,000+ Australian and International attendees.

"Innovation Alley" at IMARC 2017*, is the perfect position to connect with individuals who are open to new paradigms and who want to seize the future.  While it's a male-dominated industry, and one that's seen to be a bit old school by many of it's constituents, we're finding that there are plenty of amazing individuals to speak to, ones who understand the importance of moving beyond IQ… individuals who want to access the full potential of themselves, their peers and their teams.
*IMARC 2017 is the 4th Annual International Mining and Resources Conference.  It provides an international stage that creates value through collaboration where global mining leaders can connect with technology, finance and the future.
With warmth,
Nikk and Yolande   
To find out more about shifting your mindset, visit www.inspiretribe.com.au. You'll also find a full list of previous blogs and newsletters to help get you moving in the right direction.
Take the first step with Closing the Gap!
Create true power with 1:1 Mentoring & Mindset Coaching. 
Accelerate your business results with Business Coaching.
Get back on track with Life/Personal Coaching.
UPCOMING EVENTS
Registration is now Open! We would love to see you at one of our Upcoming Events.
NEXT STEPS
If you enjoyed reading this blog and have a friend/partner who would benefit from mindset coaching, go ahead and forward/share this today.
If you would like to know more about working with the InspireTribe team, go ahead and Contact us today. We would love to hear from you.