How HR Professionals Benefit from Professional Coaching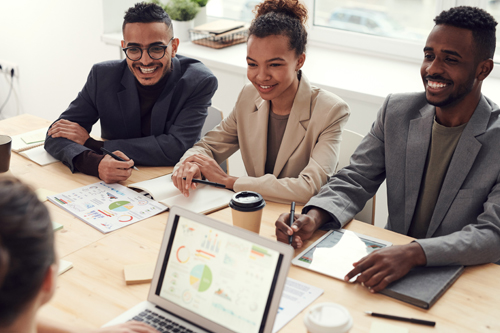 HR professionals have long been responsible for coaching managers and executives, so it would seem that coaching is second nature. Nevertheless, 'coaching the coach' by undergoing professional coaching yields tremendous benefits to the organisation for many important reasons.
Can HR Professionals Benefit from Coaching?
Businesses evolve and so too do the individuals working within organisations, so accommodating and managing change requires careful planning and plenty of coaching. 
Perhaps you've been providing coaching for managers and executives since day one, but is the way in which you're coaching keeping up with the times? Are you using your full potential and all of the skills and knowledge needed in today's rapidly changing business world?
This in no means should be taken that you've been doing things wrong the whole time, but instead that your skills and expertise can always be improved with modern professional coaching techniques so that you can give your very best within an organisation, and perhaps more importantly, empower others to unlock their full potential as well.
Traditional HR Coaching
The traditional role of a HR professional has long been to provide valuable feedback and to address issues with managers in order to have them reflect on their personal managerial style and how it affects others.
In doing so, the HR coach can help key stakeholders within the organisation to better implement plans and projects that take into account the needs and desires of those under their management, thus enabling managers to better understand their ability to lead during times of change and to navigate challenges.
Modern HR Coaching for the Modern Workforce
Workplaces are rapidly evolving, and so too the HR departments of many organisations are struggling to keep up with modern trends. The Great Resignation is one example of a phenomenon that directly impacts the roles and responsibilities of HR professionals all over the Western world, including here in Australia.
Times of change require adaptable, skilled HR professionals to smooth out any of the bumps and ridges along the way. That's why modern HR coaching needs to take on a greater scope, taking into consideration the development of managers and executives as well as techniques to manage stress and to resolve conflicts between colleagues.
One 'new' (although it's been studied for decades) trend that leaders are increasingly becoming aware of is emotional intelligence (EQ). The ability to empathise, show humility, take accountability, and lead through clear and thoughtful communications – these are all within the domain of EQ.
Skills & Techniques in HR Coaching
The skills and techniques needed to successfully provide the very best HR coaching have also grown in scope. Traditional skills such as confidentiality, industry and organisational knowledge, and the ability to engage in reflective listening have not (and likely will never) go out of style, so they're still essentials for your toolbox.
Being able to tap into your EQ, however, is a relatively new technique that successful organisations are using. Many of the skills required for a strong EQ leader should not be foreign to you. Business university courses in HR on behavioural and organisational psychology can help. But keep in mind that everyone's EQ – and we all have one – is unique and often requires room to grow and flourish.
Professional coaching with an EQ component from qualified and experienced coaches therefore provides superb benefits for HR professionals. Consider investments into coaching and EQ investments into the wellbeing of your organisation.
Inspiretribe
Learn more about our EQ Code and coaching services at Inspiretribe.