Zoom Fatigue? How to Grow Professionally in Remote Workplaces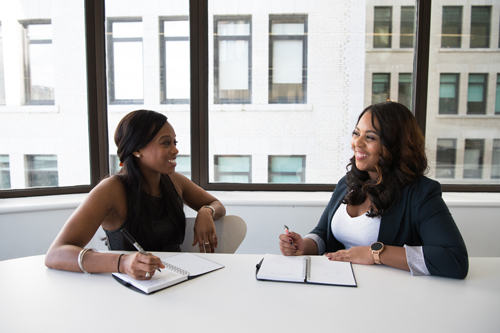 If you're one of the millions of Australians that's made the shift to remote or hybrid working schedules as a consequence of the pandemic, how do you feel two years in? Do you still enjoy working in pyjamas from the comfort of home? A 30-second commute to your desk instead of a 30-minute commute by car or by transit?
There are surely many comforts and benefits to remote work, but it's also led to a sharp rise in online searches for what is now referred to as 'Zoom fatigue.' What is Zoom fatigue and how can you overcome it to grow and succeed in your remote workplace?
What is Zoom Fatigue?
Zoom fatigue has nothing to do with your cats and dogs resting after an intense, energetic case of the zoomies, but instead, it has to do with the popular videoconferencing software Zoom and other similar software packages used in remote workplaces.
By shifting away from traditional office workplaces with real-life interactions, meetings, and casual 'water cooler' chats about last weekend's rugby match, employees and employers alike have become dependent on the use of videoconferencing software like Zoom.
But why fatigue? Shouldn't employees be more well-rested, considering they don't have to commute and can access their 'office' virtually from the comfort of home? Quite the opposite, as many are finding out.
According to Harvard Business Review, Zoom fatigue comes from the intensity of focus we devote on our Zoom conversations and our ability to retain information. Combined with other factors, the prolonged daily use of Zoom and other videoconferencing software is leaving many feeling drained and fatigued.
Are We More Productive?
It's easy to see the surface level of modern videoconferencing and how it can greatly improve our productivity. After all, Zoom lets us attend interviews and business meetings no matter where we are physically located (provided there's a good internet connection, of course).
Consider, however, that most of us don't only use Zoom throughout the day. It's just another tab open amongst perhaps a dozen other software packages and online tools to get work done. Multitasking whilst on a Zoom call can reduce productivity by as much as 40 per cent, which is quite substantial.
How to Adapt to the Remote Workplace
If your employer requires you to hold Zoom calls, there's no way of avoiding its use. There are ways to reduce the fatigue, however:
Cut back on multitasking. Give your full attention during a Zoom call by enabling fullscreen mode and avoiding other stimuli vying for your attention.

Take short breaks. Grabbing another cuppa, going for a walk around the house or the block, or taking a snack break are all good excuses to take a well-needed break from Zoom.

Reduce unnecessary meetings. This isn't always an option, but if you can, choose to opt-in to meetings that are not urgent. Social Zoom calls, casual conversation, etc.
One effective method of improving your own wellbeing, including digitally and with regards to Zoom fatigue, is to better understand your emotional intelligence (EQ) and to work on the soft skills that can help you navigate all manner of challenges in workplaces – even remote ones!
Inspiretribe
Unlock your EQ and empower your digital wellbeing and professional success with bespoke coaching and courses offered by Inspiretribe.