Go Even HIGHER with this Insight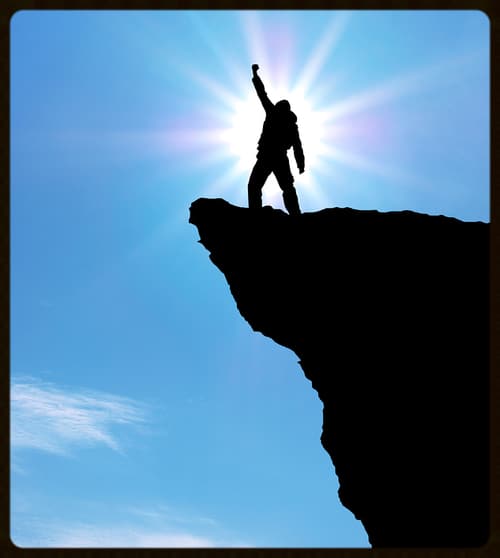 Almost one month down.  How has 2015 started off for you… Is it totally on track to be the year you want? Or, if you thought about it would it be pretty similar to last year and the year before?More often than not, the latter will be true.  It'll be true because the same person with the same thinking is going into the new year.
I know, I've been there myself many years ago.  I was growing a business, learning new skills and pushing to create an even brighter future.  The challenge was, I was using my OLD thinking and hoping to create a NEW future.
Sure, I was moving forward, but the pace was far, far slower than I wanted.
I now know the reason why.
The Mindset Evolution Scale makes it abundantly clear.
I diligently learnt new business skills
And then determinedly put them into practice.
But each year when I looked back my diagnosis was I hadn't gone as far as I had expected.
So I diligently learned even more new business skills
And determinedly implemented them too…
I think you know where this is heading!
I looped 'under the line' for about 4 years…   :-/
Like I said, I was doing 'ok' with my old thinking.  And, you too may have experienced that "sort of satisfied" is almost the worst place to be!!
I was comfortable BUT, deep down, I knew I could do a whole lot better.
And, no matter what I tried, I couldn't let go of that feeling.
Thankfully I went to a business course and someone told me about how the top person in my industry had a "mindset coach".  I couldn't contact them fast enough – as soon as I heard it I knew my THINKING was what I needed to change!
The mindset coach showed me how to stop looping and how to flick above the line into an expansive mindset.  It took a few months to get used to the new way of thinking but once I was there… WOW… A whole new world started to open up.  And, for the first time in my life I felt a sense of freedom & lightness.
There's literally my life pre-mindset coaching and my life post-mindset coaching.
So, if you're REALLY wanting 2015 to be the year where you fly higher than you ever thought you could, I strongly encourage you to take action and get yourself a Mindset Mentor.  (A mentor is someone who can coach & who can use their own experience to guide you – it's a rare combination).
If you think this may be for you, I'd recommend Yolande or myself.
Yes, I know we're biased.
But, I also know we're good at what we do.  Very, very good.
That's because we practice what we preach, every day.
This doesn't mean we're perfect.
But, it does mean we have a very rare offering for those who are ready to step into the best of themselves in 2015.
So, if you're interested in:
•   Getting out of a rut,
•   Taking your life or your business to the next level, or
•   Finally, working out how to appreciate the success you've already created.
Take a step forward for yourself now.